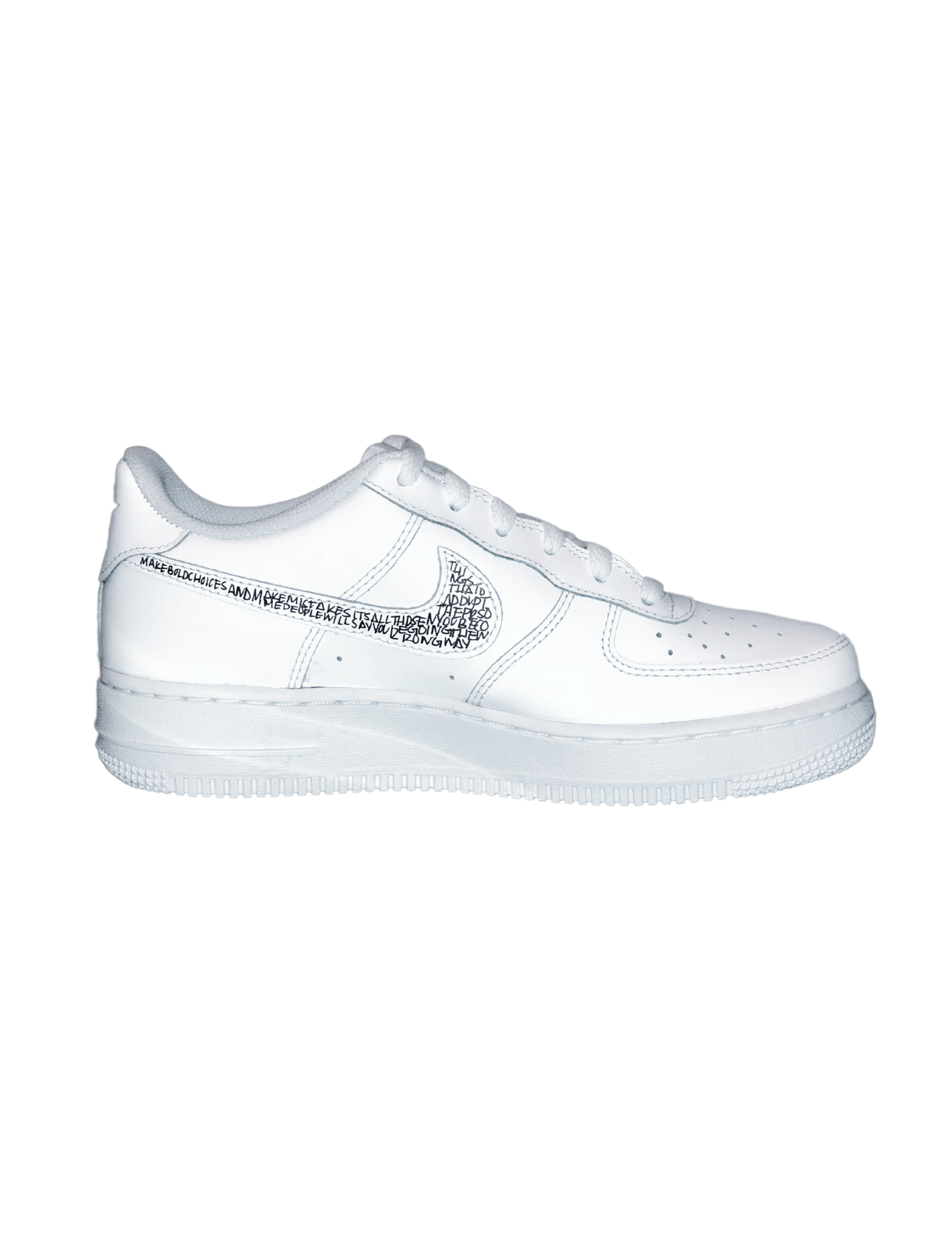 LK Custom AF1 Low [Swoosh Detail]
Custom AF1 Low: black on white sneaker.
Enter your customization in the text box above   ↑
Hand drawn by Leah for you. Each pair is handmade and varies slightly.
LK Customs take approximately 2 weeks to ship from order date.
Final sale. No exceptions. Please double check your size and writing.