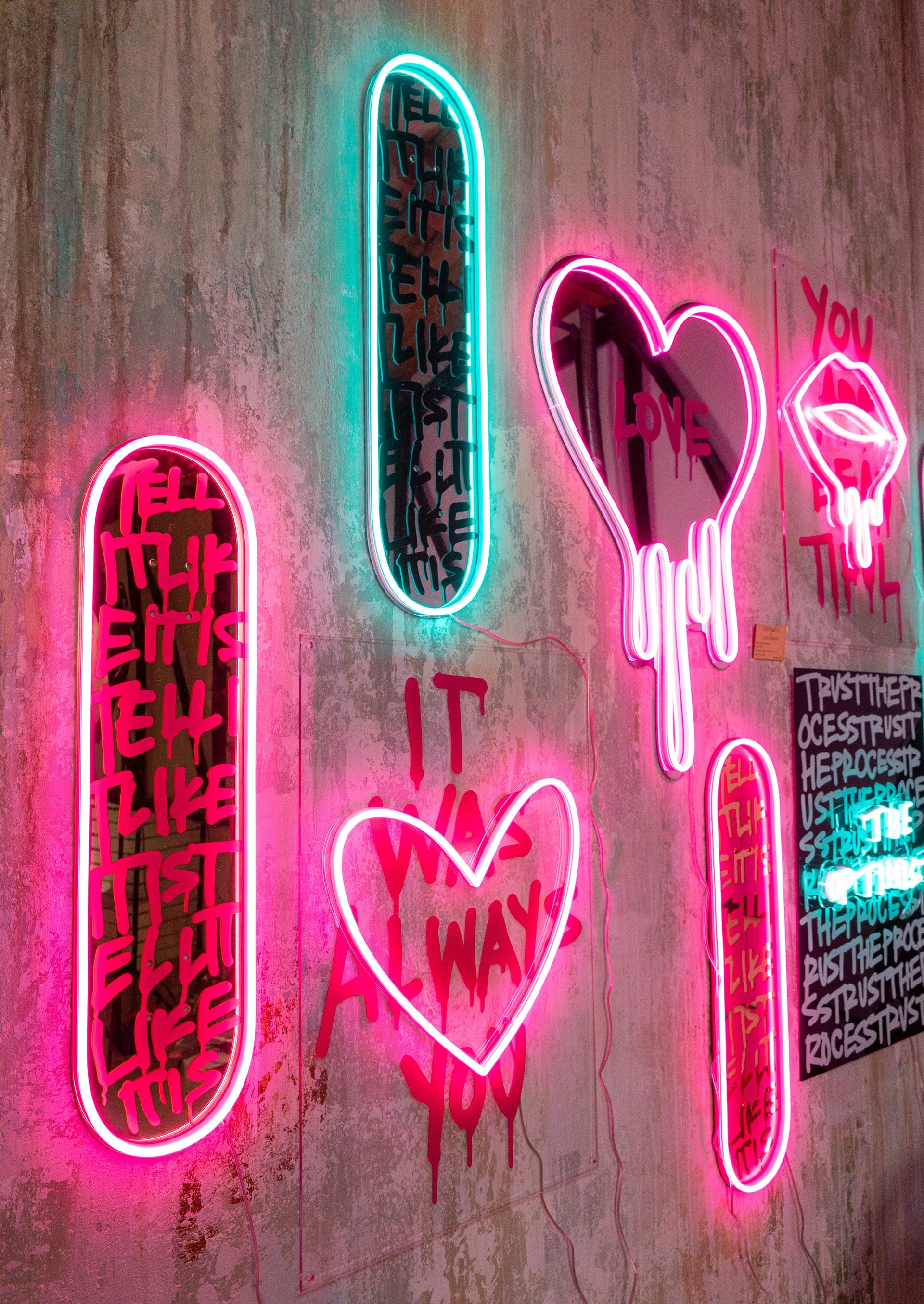 Tell It Like It Is Neon Skate Deck
Where street art meets luxury, with our Gold or Silver Mirror Acrylic Skateboards. 
Covered in signature LK font, these decks have been designed in pairs. Grab your two favs and watch your space transform.
Price is for 1 x Acrylic Skateboard.
Please note that our Acrylic Skateboards are a flat replica shape, not actual skate decks.
Size: 8"W x 30.5"H
Colors: Pink or Teal LED Neon
Material: Mixed Medium, Gold or Silver Mirror Acrylic, LED Neon
Hanging: Command Strips or the additional option of a Deck Wall Mount (not included)