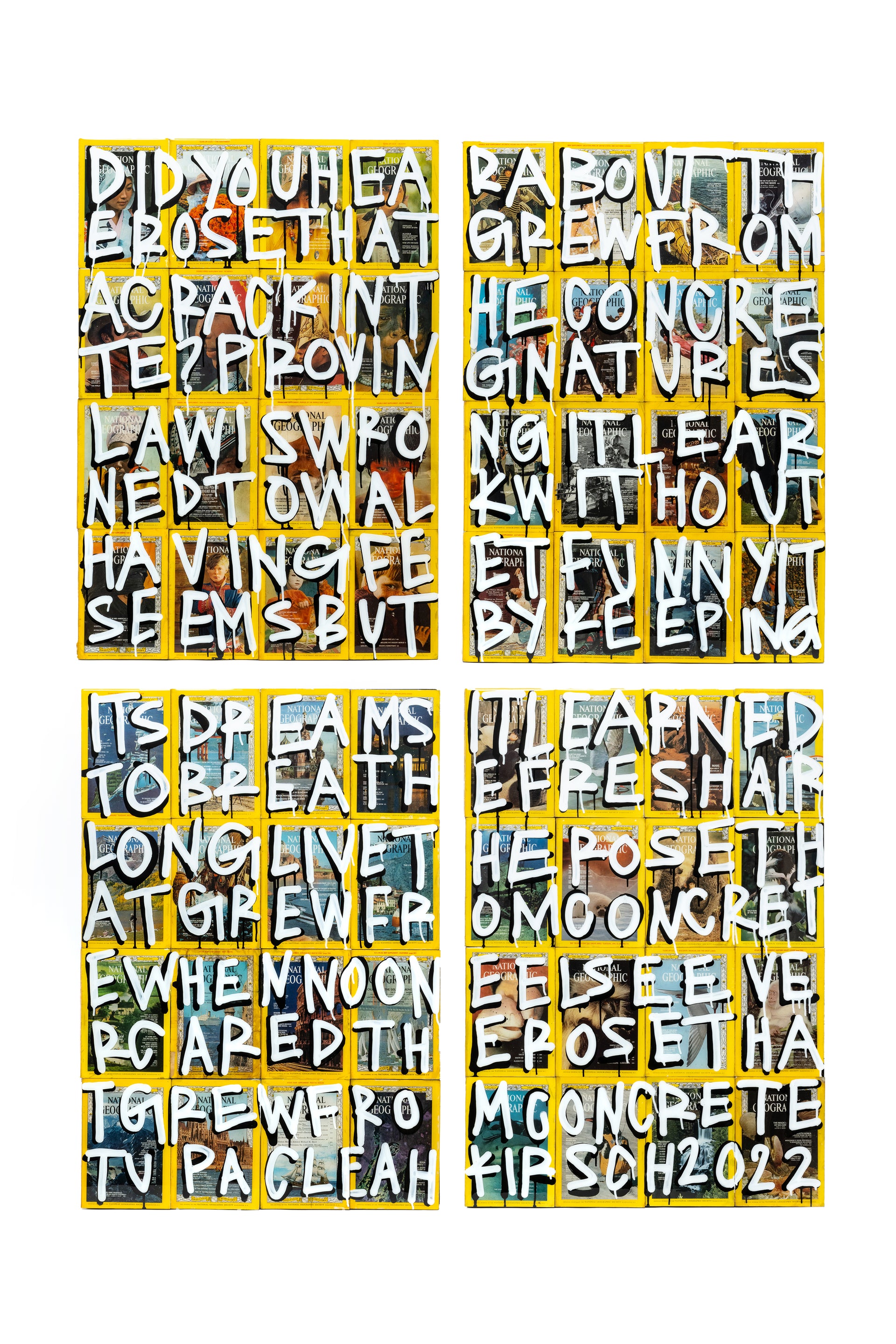 A custom piece for a client made up of 64 of Leah's grandfather's vintage National Geographic magazines (with maps) dating back to the early 60's. 
4 wood panels each with 16 magazines, covered with LK writing, resined. 
Each panel: 40" H x 27.5" W
Overall: 80" H x 55" W
For a custom National Geographic piece of your own, please email: sales@leahkirsch.com.