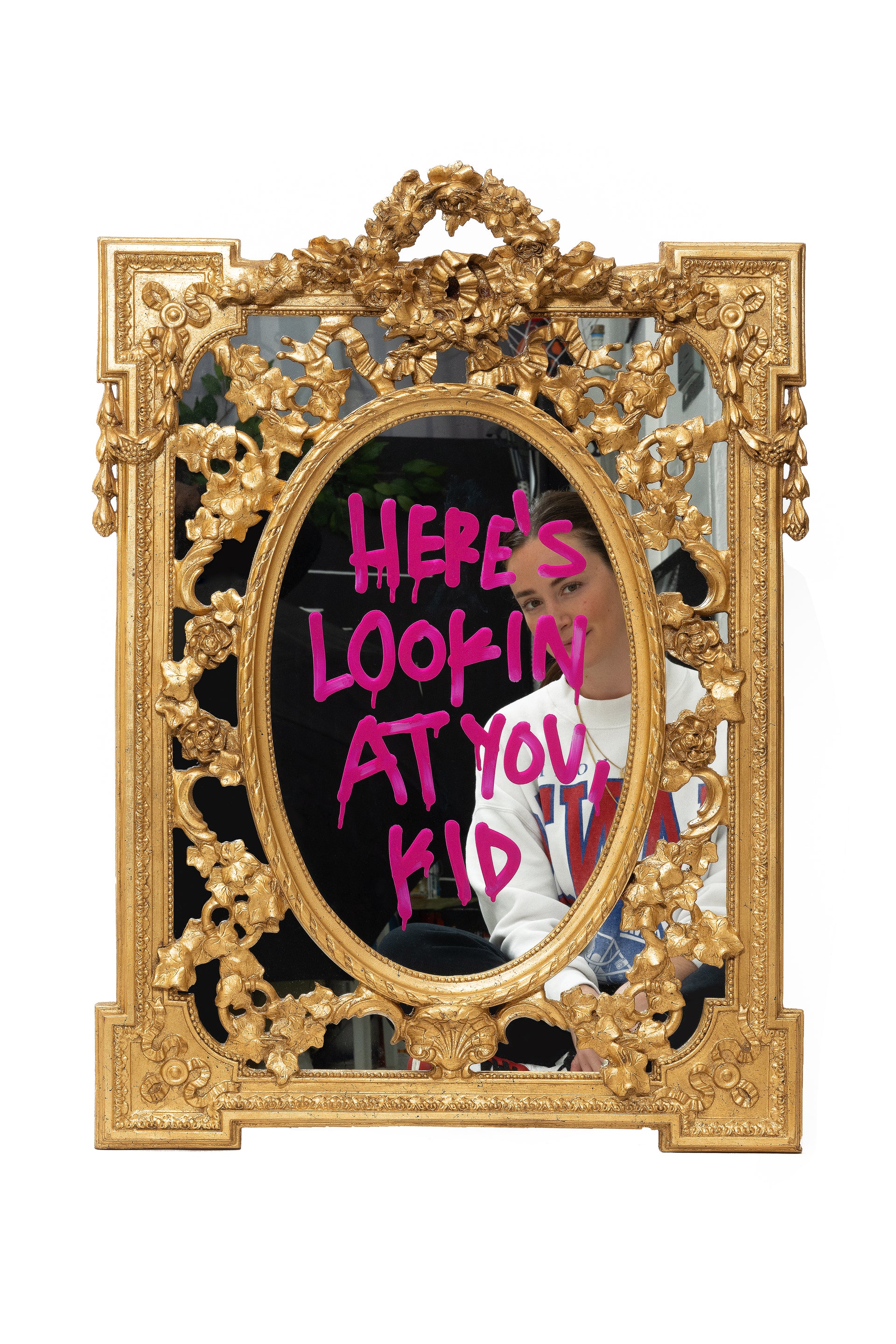 "Here's Lookin At You, Kid" Mirror [customizable]
Be a part of the #LKHome with this beautiful gold ornate mirror art. 
Choose from our best selling quotes, or enter your own custom phrase. All customization will be in Leah's classic handwriting, which is all uppercase and in pink ink.
Gold ornate rectangle frame

Overall: 38" H x 27" W x 3" D

Mirror: 38" H x 21" W

Product Weight: 20 lbs.
If you would like any additional customization, please email: sales@leahkirsch.com.