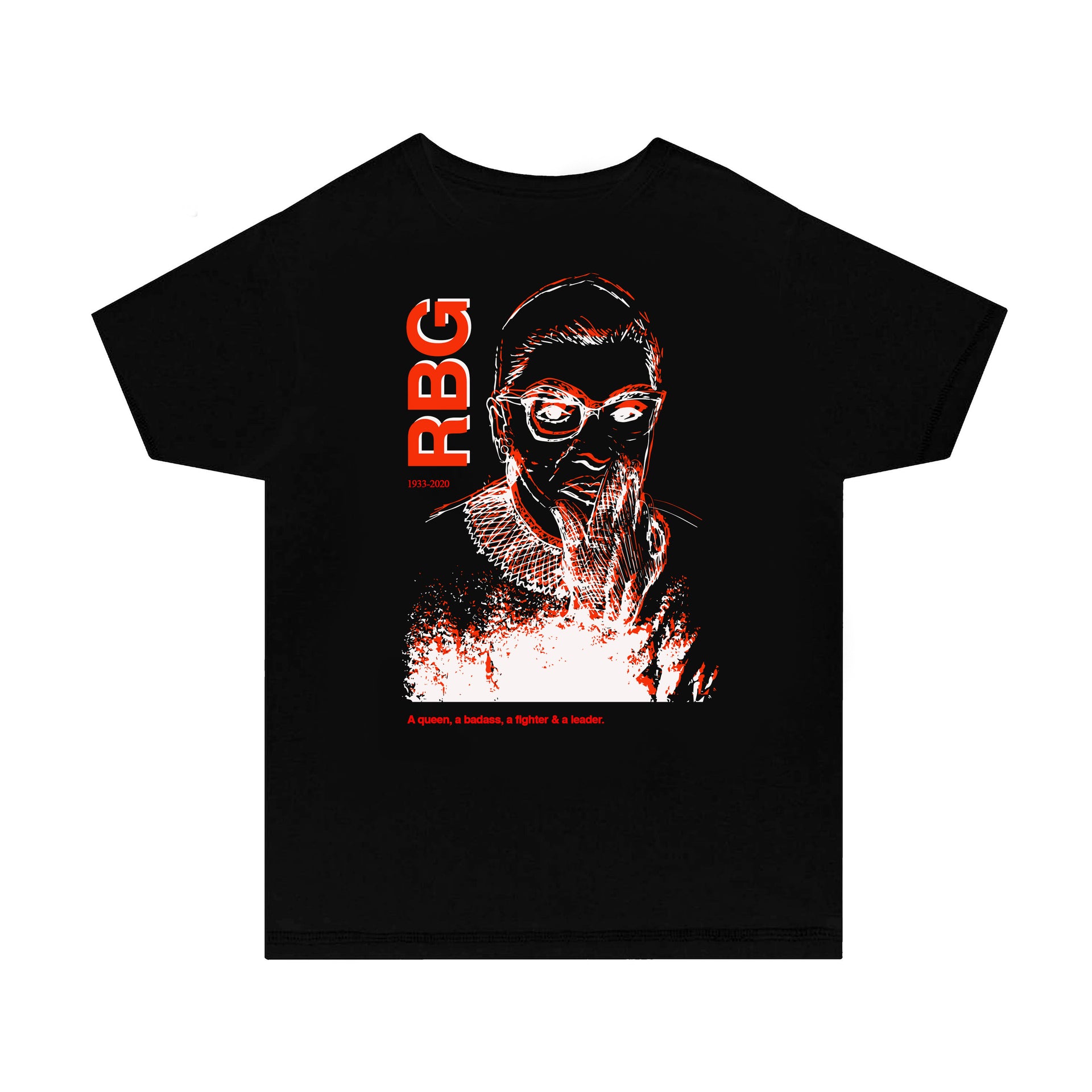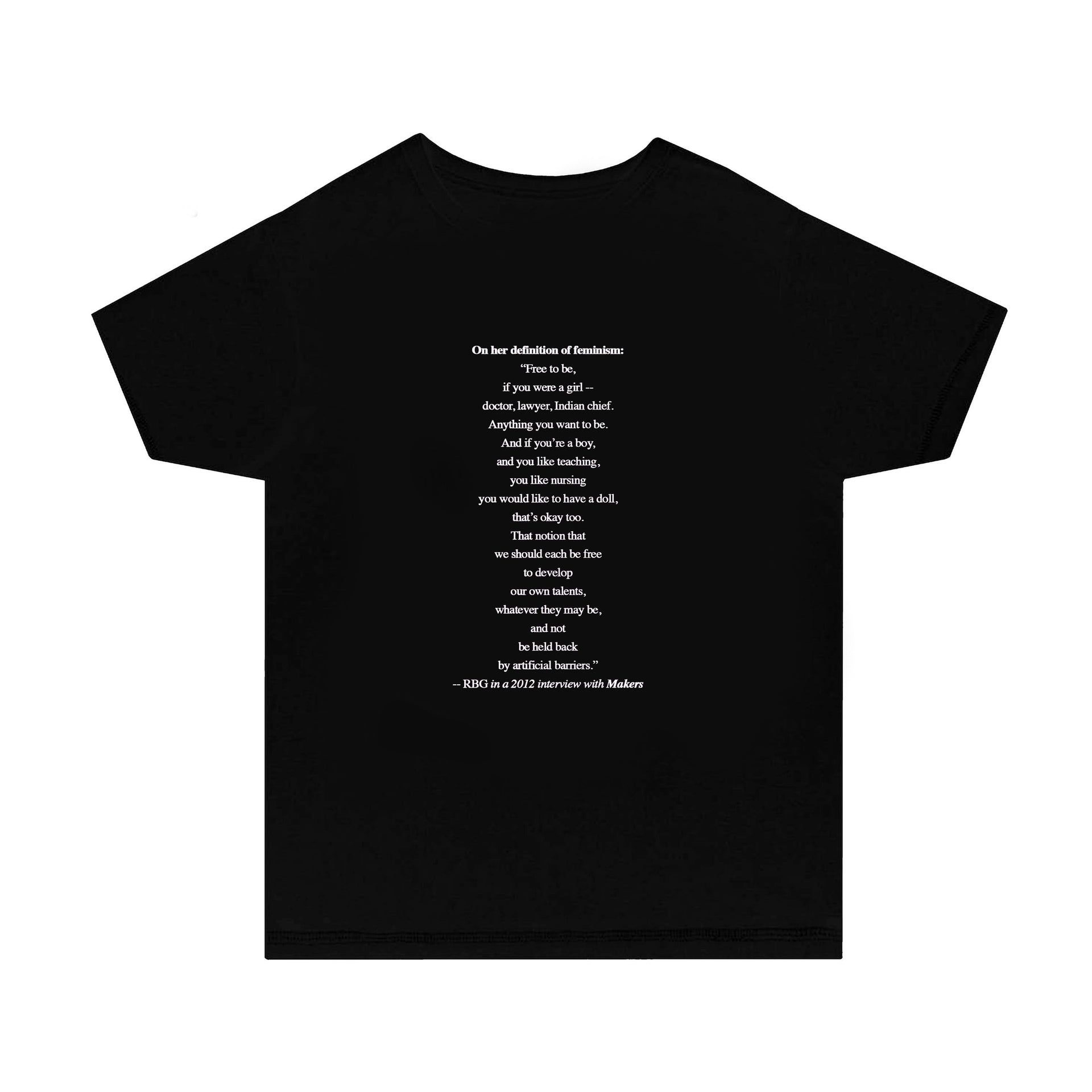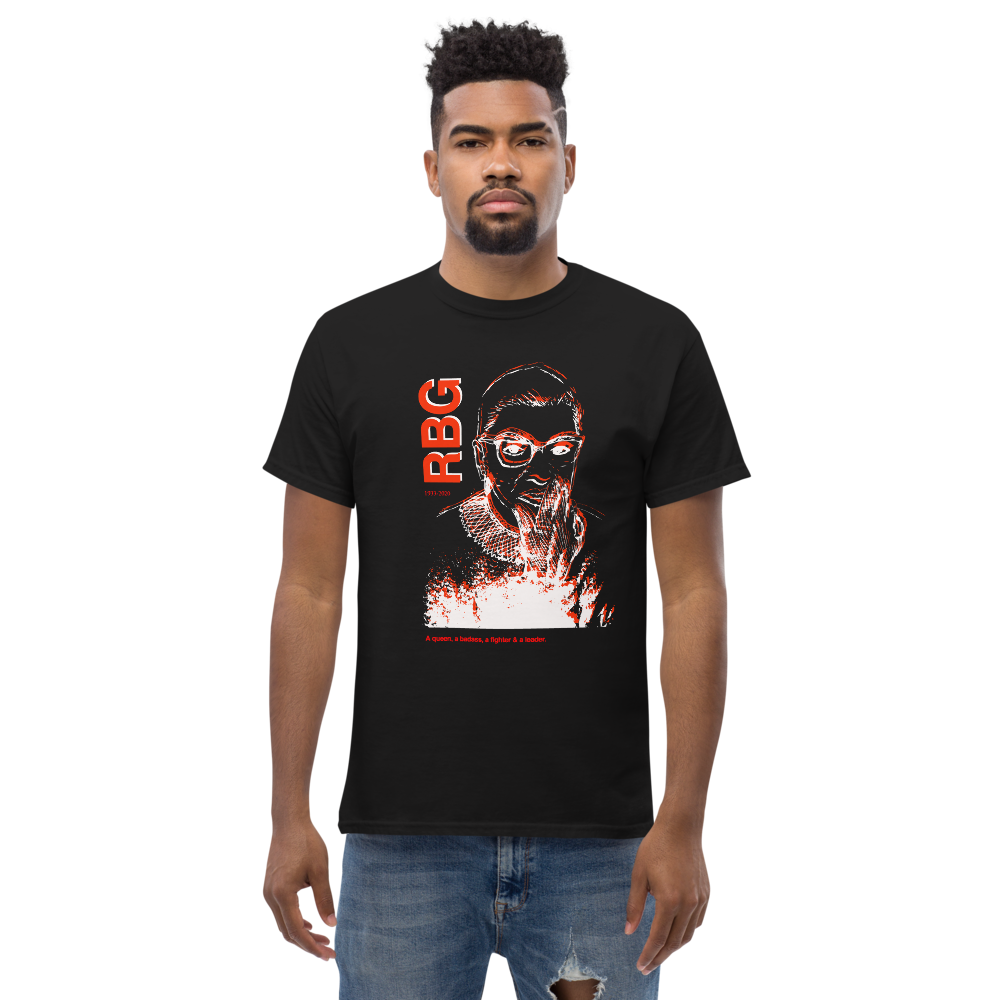 RBG - Ruth Bader Ginsburg Tee in honor of the queen herself. She was truly an amazing and iconic woman who worked everyday to fight to equality for all. 
Front design: images + reads: RBG - A queen, a badass, a fighter & a leader.
Back design reads: On her definition of feminism: "Free to be, if you were a girl -- doctor, lawyer, Indian chief. Anything you want to be. And if you're a boy, and you like teaching, you like nursing you would like to have a doll, that's okay too. That notion that we should each be free to develop our own talents, whatever they may be, and not be held back by artificial barriers." -- RBG in a 2012 interview with Makers
Unisex fit
Runs true to size
100% cotton
Inspiring to whoever puts it on.
10% of profits will go to the "Women's Rights Project at the American Civil Liberties Union," which was founded by RBG herself.